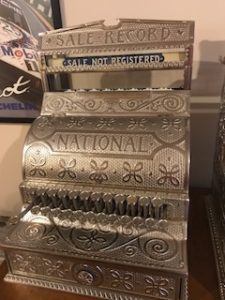 A few weeks ago, I shared some ideas on the meaning of "qualified" and disclosed that I sometimes use a magic wand to create qualified leads. Some contacts are qualified because of the way they "look" – right size company, right vertical, right title lalalala. This is like choosing a date from a picture. What sellers want and what marketing aims to provide are contacts, even whole buying teams, which are qualified based on the way they ACT – their digital behavior.  This is like dating someone you've known a long time – a friend that you've shared meals with, laughed with, cheered for. These are the relationships with happy endings.
Over the years marketing has done a pretty good job of serving up to the sellers leads that are qualified based on the way they look. And, we're getting better at serving up leads that "act like" they could be interested in buying something. They frequently engage with our content, make a point of finding us at events, register for our webinars and forward our content to the rest of the buying team. The challenge is getting them to the next most important behavior – taking a meeting, physically talking to the seller. In this meeting, the seller hears their story, understands what motivates them and identifies the compelling event that is influencing their behavior. This is the money moment.  How do we get the meeting if they don't answer the phone?
Therein lies the mystery.  Here are a couple of suggestions:
Challenge them with the success of a company – just like theirs – who is already winning with your solution.
Shock them with Gartner numbers that make it sound like they are the only company NOT using a solution like yours.
Tantalize them with real numbers: $$ to the top line, profit to the bottom line, accolades, praise and promotions that other people just like them got by making the choice for your product.
Use a calendaring software like

Calendly

– let them pick the day and time most convenient for them without having to pick up the phone
Use live surveys frequently – wait that's a new one!
I found this product called Get Feedback. It's simple to use and is fully integrated with salesforce.com. It is mobile 'perfect' and you can try it for free. The company was founded by real salespeople who used to work for a major CRM. They turned the questions sellers ask into simple surveys that sellers can send, embedded in emails they send to the marketing qualified buyers. True, it may seem like a one- way conversation, but it does give the prospect a VOICE. The surveys are eye-catching, engaging and easily branded. You can ask specific questions about your product, your use cases, their budget, your pricing model or whatever you are sharing with them at the moment.
Does it replace the phone call where you wow them with your personality, your cheery voice, your clever turn of phrase?  Eh – maybe not. But it will definitely let you know if "they aren't that into you". And, this will help marketing figure out how to engage them going forward. Most importantly it makes the pipeline clean – no false hopes or promises.
I really like this idea and companies that are trying this – along with the other suggestions above -  are making it a part of their playbook.
Phones are going the way of cash registers – almost becoming extinct as a tool for getting appointments. Can't hurt to try a new way to engage the buyer – get creative with your questions – try Get Feedback! If you're a seller tell marketing – if you're a marketer surprise your outbound appointment setters and sellers!!
Next up – an entire series on BRAND. Lots of shocking new discoveries From the Road.