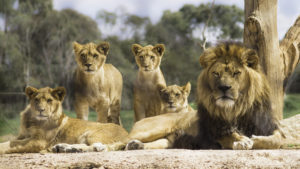 The right construct for the marketing organization starts with the Marketing Plan. Here's a quick look at the Marketing Plan. In the plan, marketing is laying out the programs that will be required to deliver the revenue target for the company. Finance provides guidance on the company's operating plan, which impacts the marketing plan. Features of the plan include:
3-5 goals that reflect the value of marketing to the company

Marketing programs required to achieve each goal; how marketing will tell the story, create brand awareness and provide opportunities for sales and the channel
The plan reflects the go to market developed by product management for all channels. It also reflects the product releases and launches that will occur over the next 12 months that could impact the value proposition and the messaging framework for the products/offers.
Once the plan is accepted and approved marketing can move ahead on finalizing the budget which includes the required headcount. Marketing headcount is aligned to the goals. Simply put, there should be no headcount in the marketing organization that is not aligned to, completely accountable for one of these goals.
A good example of alignment 
Sales productivity is a key performance metric for marketing. The measures are the length of the sales cycle and the win percentage of the pipeline.  One person in marketing is accountable for executing the plan that will shorten the sales cycle by delivering more qualified and mature leads to sales. This headcount designs and executes playbooks, competitive battle cards and other props to help sales sell more, faster.
Two things should be clear from looking at this example:  Marketing exists to generate more revenue faster and marketing has come a long way from counting up "click-throughs". Very few companies require a full-time graphic design specialist or website developer. These are skills that aren't required every day, and there are plenty of very good contractors and service companies that provide these skills on demand.
Other examples of good alignment:  channel enablement, demand creation, content strategy and development, digital brand creation.
Next up –Hiring a Marketing Executive
If you missed it, be sure to read Money and Marketing - Part 1 -The Program Budget.