Is your company begging for a government 'go to market' strategy? If the answer is yes, this week's From the Road episode is for you!
My guest is Lou Anne Brossman, CEO of Virtual Marketing Inc. and founder of a learning platform dedicated to Government Marketing – Government Marketing University. Besides clicking into the network and developing your own competence, you have access to many specialists who provide content and program for companies selling to the government.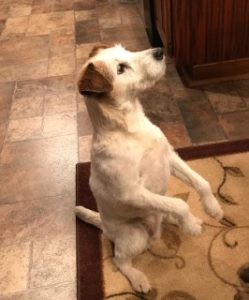 Many products and services are pain relievers and gain producers for federal agencies. You don't want to hesitate or delay because of what you don't know. Whether you are in this market today looking for traction or you are considering this move, my guest is your Sherpa – your guide to successful marketing and selling to federal agencies. Navigate the maze of regulations required by agencies by tapping into her expert network. Many companies over-think and over-engineer on this topic – so get reliable advice to save time and money. Get insight on how to target your value proposition to government pains and gains.  Determine the right balance of spend and program to establish your company in this market.
Another consideration for a fast start is establishing alliances with many systems integrators and value-added resellers. Breaking into this market can be like joining a secret society. Partnering with these businesses, leveraging their known brands, could reduce valuable time to market and make marketing spend more effective.
Most important - you can accelerate growth by connecting with the marketing experts at Government Marketing University. Listen to this episode of From the Road, then download their Insider Tips on How to Market to a Federal CIO (or other Government Executive). Success is just a couple of clicks away.