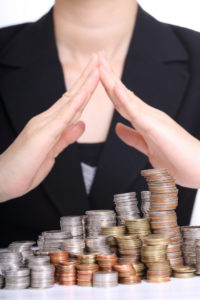 This is a guide and is based on leading analyst guidance. Multiply the company quota for NEW license revenue by 4-6% to find the Marketing Programs Budget (MPB). License revenue can be revenue from annual subscriptions (as-a-service models) or actual license revenue – whatever revenue you recognize in your fiscal year.

Every product is a little different and if you have multiple products at varying stages you will use one or more of these three equations: 
Use 4% if your brand is well known and the product has been on the market with a predictable acquisition rate.

Use 6% if the brand has been introduced and you have one-year revenue history.

Use 8% if your brand is new, the product is new to the market or most critical - the product is creating a market.
What is a marketing programs budget? 
Let's start with WHAT IS NOT in the program budget:  This budget DOES NOT include headcount. It may include third-party contractors or services required to deliver the programs.  The costs associated with the website are not in the programs budget. The website is foundational: you have a company, you have a website. Collateral, data sheets are fundamental and are not in the programs budget.
What IS in the program budget? Programs are the tactics you prescribe in the marketing plan that are necessary to generate the NLR. The programs cover all the layers of the funnel from engagement to forecast. Content development (developed internally or acquired or licensed), campaign development, your marketing automation system costs (including professional services), the cost to acquire, clean and maintain a vibrant contact database, advertising for brand awareness, costs associated with intent marketing and profile targeting.
MUST HAVE and DO MORE
Program budgets are not designed month to month. Marketing needs to know that some amount of funding is available for 4 quarters regardless of the ups and downs of the business. I suggest that Marketing define a MUST HAVE plan - what is needed for 4 quarters and then have a DO MORE incremental program plan that is initially funded with the caveat that this spend may be suspended or paused if the revenue flow is not 'at plan'. This provides for a consistent spend and the best results.